Top 5 Things to know when selecting a Roof Contractor
Selecting a Roof Contractor for your roofing project is not as easy as Google-1-2-3 done. In Central Florida alone there are hundreds and hundreds of roof contractors that are trying to get your business. From large, nationally owned companies to small, "mom-and-pop" run roof contractors and everything in between. So how do you decide which roof contractor is right for your job and what are some red flags to look for while searching?
1) Years in business - This seems like a no brainer, but the number of years does matter more with a roofing company because of the mistakes and lessons they must learn along the way. If it is 3 or less years, you will most likely get what you pay for so be careful. What if a roofer says they have been in business for 10 years? Good, right? Maybe, maybe not. He/She might mean that they were a laborer for 9 years and a year ago they decided to start his/her own roofing company. You can go to www.searchsunbiz.org and look up their company to find out when they started. Simply put, the more years in business the better, but ask questions!
2) Type of roof systems they install. You must know what type of roof you have up there! Do you have a home with a shingle roof or a commercial building with a flat roof? Does it matter? Roofers are roofers, right? WRONG! I have personally seen a residential roofer try to tackle a commercial flat roof and completely botch the job. It was leaking for weeks after repeated attempts to fix it. Nightmare #1! So the key here when looking for a roof contractor is to find out what type of roof you are looking at and know that not all roofers should be working on all roofs. They actually do specialize and/or are more proficient in certain types of roofs. Here is what you need as you start to vet a roofer to call: go to their website and read about what type of roofs they do, look at the recent projects photos they have posted. Then go to their social media pages and look at posts and comments there. What are you seeing most? When you call and speak to someone be sure to ask what type of roofs they specialize in, but you cannot take them by their word because most roofers will tell you "we do ALL types of roofs." Maybe true, but if they haven't done it then they should be doing it. That goes for single family homes to multi-family large projects. Just because they are both shingle roofs, doesn't mean that roofer can effectively complete a large project that takes coordination and a high level
3) Who is supervising this job? The vast majority of roof contractors actually use subcontracted roofing crews to do the actual work. This is not necessarily a bad thing (more on this later) but what IS important is asking if the roofer has "in-house" employees supervising the jobs and how many supervisors they have. Most small roofer companies will do several jobs per day/per week so having multiple supervisors helps to insure that the job is going to get done correctly. Good companies have good supervisors that can be your point of contact while the job is in progress. They can share pictures of the progress and answer questions for you along the way.
4) Who is actually doing the job? Ask the roof company if they use "subs" (subcontracted crews) to actually do the work. Most roofers use sub crews so it's not necessarily a negative, but you will want to make sure you ask for proof of workers comp and insurance. Many small roofing companies cannot afford workers comp so they use a "personnel leasing" company like SouthEast Personnel Leasing that acts like an aggregator for many, many roof employees by pooling them all together and covering them. Again, not a bad thing but this puts the workers compensation in the hands of a third party which means (and I have seen) roofers don't pay as much attention to safety as they should. The next question you need to ask in this category is "Are all crew members legal to work?" Yes, this is a HUGE issue in the roofing industry and nobody likes to talk about it, but a large number of crews ARE NOT LEGALS. What does that mean to you? Besides supporting illegal employment, you want to make sure that the people working on your roof are covered by some type of workers comp (illegals cannot be covered) because if they fall off your roof then you could be liable. Now, the truth is that if they are illegal they will not want to draw attention to themselves and will be "taken care of" by the roofing company. BUT, if you see them get hurt and you call for an ambulance then there is a whole set of issues for everyone involved. Just be sure to ask a lot of questions here.
5) Who is the license holder? There is a 95% chance that if you call a roofing company and they send someone out to inspect your roof that person is not going to be the actual licensed roof contractor and most likely hasn't even passed a Roof Inspector exam. Most sales people are going to be "handed down" trained (one person trains someone who trains the next, and so on). The license holder should be the owner of the company who is liable for all actions of the company under their roofing contractor's license through the state. BUT, many roofers "rent" their license from another roofing contractor who actually passed the state exam and is letting another company list them as partial owner and is getting paid a fee even though they have nothing to do with the operations of the company. Be sure to ask "Is the license holder ACTIVE in the company?" Why does this matter? Again, it's about making sure that the people involved in the company are paying attention to every detail of the operations because it truly matters to them. You can find out who owns the company at www.searchsunbiz.org and see if all of the owners listed are active on the website as employees.
There are many more questions to ask but this is a good start for you. Look for red flags and know there are plenty of roof contractors to chose from so if you get one red flag...move on.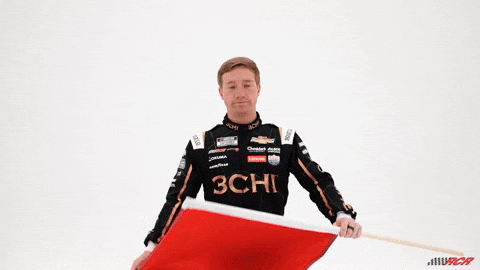 Roof projects can be time consuming and draining on the bank account. Allow RoofBids to help you through the process with our free service of getting you multiple estimates with just ONE contact from our vetted (we ask all the questions so you don't have to) and trusted roof partners. We provide you with an apples-to-apples comparison of all estimates and walk with you from start to finish to give you peace of mind. www.roofbids4u.com